[separator headline="h2″ title="Selling Conversations"]
[one_half]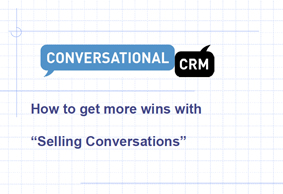 There's no magic to Conversational Selling but there is a process and a lot of good ways and bad ways to do it.
Sales isn't complicated, indeed we believe it needs to be kept simple if it's going to work. If you're seeking a pragmatic, practical approach that your sales team will want to use then you'll find this short e-book invaluable.[/one_half] [one_half_last][teaser]
We've learned some valuable lessons the hard way, you can learn the same lessons the easy way. We've captured our approach to Selling Conversations in this e-book and we'd like to hear if it works for you, so share a few details and we'll send you a copy.
[/teaser]


[/one_half_last]