[separator headline="h2″ title="Deal Planner"]
[one_half]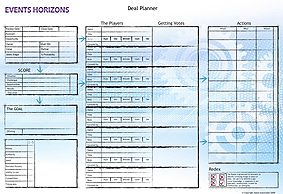 It's easy to assume, to fail to ask the tough question, fail to follow the process.
Sales isn't complicated, indeed we believe it needs to be kept simple if it's going to work.
Deal Planners are a handy tool to get focussed on the things that matter, why would they say yes to your proposition?[/one_half][one_half_last][teaser]
We've learned some valuable lessons the hard way, you can learn the same lessons the easy way by downloading this pragmatic answer to the challenge of working out how to get all the votes and win the deal. We'd like to hear if it works for you so fill in contact info and we'll send you a copy.
[/teaser]


[/one_half_last]